Who actually was Jesus?
Most scholars agree that Jesus existed. Historian Michael Grant asserts that if conventional standards of historical textual criticism are applied to the New Testament, "we can no more reject Jesus' existence than we can reject the existence of a mass of pagan personages whose reality as historical figures is never questioned." There is no indication that writers in antiquity who opposed Christianity questioned the existence of Jesus.
Scholars differ about the beliefs and teachings of Jesus as well as the accuracy of the biblical accounts, with two events being supported by nearly universal scholarly consensus:
Jesus was baptized by John the Baptist, and
Jesus was crucified by the order of the Roman Prefect Pontius Pilate.
The historical Jesus scholarship is bound by the following limitations:
There is no physical or archaeological evidence for Jesus; all existing sources are documentary.
The sources for the historical Jesus are mainly Christian writings, such as the gospels and the purported letters of the apostles.
All extant sources that mention Jesus were written after his death.
Task: Look at the following images of Jesus. What can we learn about him?
Task: What does it mean to have authority?
How does authority work?
It may be due to experience and understanding of life and the world.
It may be due to being highly experienced and knowledgeable in their field.
Authority can also be transferred by proxy from one to another.
Jesus is a fundamental source of authority for Christians, however this has been discussed and disputed.
We will explore three ways in which Jesus is said to have authority:
Jesus as teacher of wisdom and morality
Jesus the liberator
Jesus the Son of God
Task: For each of the three areas of authority above, give an example.
Jesus the teacher of wisdom
Wittgenstein was a soldier in the Austrian army, and began to read Tolstoy's Gospel in Brief. He became completely won over by this presentation of Christ. For Wittgenstein, the truth and authority of Christianity was in living life as honestly as possible – Jesus' authority was as a teacher of wisdom.
Jesus showed numerous times that he was committed to the truth, and would speak out fearlessly against what was wrong.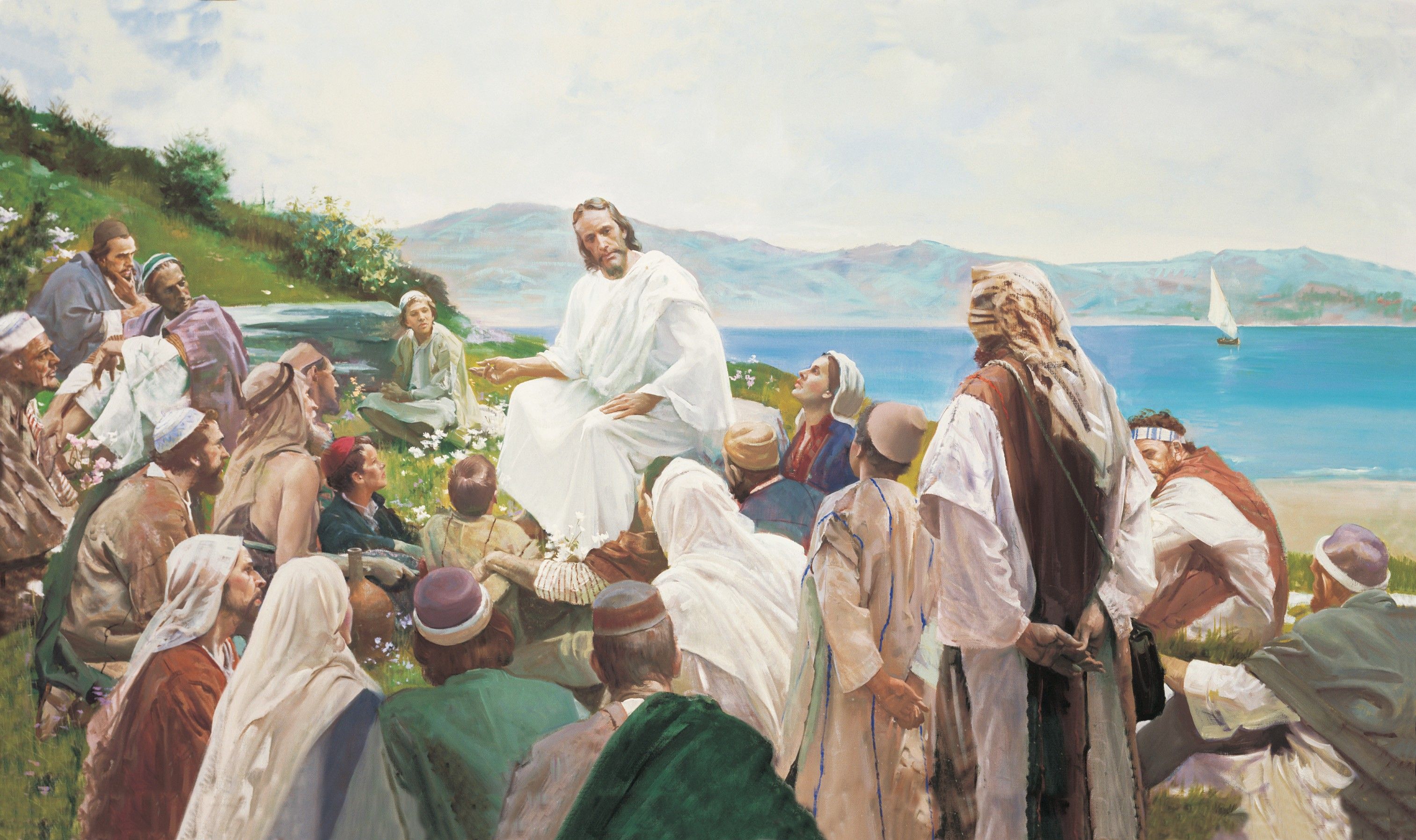 Task: Read the passage below.
The Fulfillment of the Law – 17 "Do not think that I have come to abolish the Law or the Prophets; I have not come to abolish them but to fulfill them. 18 For truly I tell you, until heaven and earth disappear, not the smallest letter, not the least stroke of a pen, will by any means disappear from the Law until everything is accomplished. 19 Therefore anyone who sets aside one of the least of these commands and teaches others accordingly will be called least in the kingdom of heaven, but whoever practices and teaches these commands will be called great in the kingdom of heaven. 20 For I tell you that unless your righteousness surpasses that of the Pharisees and the teachers of the law, you will certainly not enter the kingdom of heaven.
Read the full sermon here.
Focus on the word 'fulfil'. It is unclear whether Jesus meant…
The Torah was not being practised by the religious leaders and teachers so that as a reformer he was returning it to its original purpose.
Or, was he replacing the Torah with a new order and radical change from the old moral order?
Jesus taught in a variety of ways – short sayings, everyday examples, actions and parables.
Zacchaeus the Tax Collector – 19 Jesus entered Jericho and was passing through. 2 A man was there by the name of Zacchaeus; he was a chief tax collector and was wealthy. 3 He wanted to see who Jesus was, but because he was short he could not see over the crowd. 4 So he ran ahead and climbed a sycamore-fig tree to see him, since Jesus was coming that way. 5 When Jesus reached the spot, he looked up and said to him, "Zacchaeus, come down immediately. I must stay at your house today." 6 So he came down at once and welcomed him gladly. 7 All the people saw this and began to mutter, "He has gone to be the guest of a sinner." 8 But Zacchaeus stood up and said to the Lord, "Look, Lord! Here and now I give half of my possessions to the poor, and if I have cheated anybody out of anything, I will pay back four times the amount." 9 Jesus said to him, "Today salvation has come to this house, because this man, too, is a son of Abraham. 10 For the Son of Man came to seek and to save the lost."

Luke 19:1-10
Jesus' calling was to encourage people to repent (metanoia). More than just saying sorry, it is a desire to change a whole way of life. Most famously, Jesus shared the Parable of the Lost Son:
The Parable of the Lost Son – 11 Jesus continued: "There was a man who had two sons. 12 The younger one said to his father, 'Father, give me my share of the estate.' So he divided his property between them.
13 "Not long after that, the younger son got together all he had, set off for a distant country and there squandered his wealth in wild living. 14 After he had spent everything, there was a severe famine in that whole country, and he began to be in need. 15 So he went and hired himself out to a citizen of that country, who sent him to his fields to feed pigs. 16 He longed to fill his stomach with the pods that the pigs were eating, but no one gave him anything.
17 "When he came to his senses, he said, 'How many of my father's hired servants have food to spare, and here I am starving to death! 18 I will set out and go back to my father and say to him: Father, I have sinned against heaven and against you. 19 I am no longer worthy to be called your son; make me like one of your hired servants.' 20 So he got up and went to his father.
"But while he was still a long way off, his father saw him and was filled with compassion for him; he ran to his son, threw his arms around him and kissed him.
21 "The son said to him, 'Father, I have sinned against heaven and against you. I am no longer worthy to be called your son.'
22 "But the father said to his servants, 'Quick! Bring the best robe and put it on him. Put a ring on his finger and sandals on his feet. 23 Bring the fattened calf and kill it. Let's have a feast and celebrate. 24 For this son of mine was dead and is alive again; he was lost and is found.' So they began to celebrate.
25 "Meanwhile, the older son was in the field. When he came near the house, he heard music and dancing. 26 So he called one of the servants and asked him what was going on. 27 'Your brother has come,' he replied, 'and your father has killed the fattened calf because he has him back safe and sound.'
28 "The older brother became angry and refused to go in. So his father went out and pleaded with him. 29 But he answered his father, 'Look! All these years I've been slaving for you and never disobeyed your orders. Yet you never gave me even a young goat so I could celebrate with my friends. 30 But when this son of yours who has squandered your property with prostitutes comes home, you kill the fattened calf for him!'
31 "'My son,' the father said, 'you are always with me, and everything I have is yours. 32 But we had to celebrate and be glad, because this brother of yours was dead and is alive again; he was lost and is found.'"
Task: What is Jesus teaching in these two parables?
Jesus was critical of the Pharisees, but he admired the ones who were trying to be holy and achieve 'righteousness'.
20 For I tell you that unless your righteousness surpasses that of the Pharisees and the teachers of the law, you will certainly not enter the kingdom of heaven.
Jesus encourages people to reflect on their own thoughts, actions and habits, and to adjust those; ultimately striving for developing ones' character. The aim of moral life is perfection. Jesus says:
48 Be perfect, therefore, as your heavenly Father is perfect.
Jesus also taught about personal responsibility. He spoke of the sabbath day – a day for religious focus, and also a day free from labour. However, Jesus felt like the Sabbath was being manipulated by those in power:
27 Then he said to them, "The Sabbath was made for man, not man for the Sabbath.
Jesus Heals a Crippled Woman on the Sabbath – 10 On a Sabbath Jesus was teaching in one of the synagogues, 11 and a woman was there who had been crippled by a spirit for eighteen years. She was bent over and could not straighten up at all. 12 When Jesus saw her, he called her forward and said to her, "Woman, you are set free from your infirmity." 13 Then he put his hands on her, and immediately she straightened up and praised God.
14 Indignant because Jesus had healed on the Sabbath, the synagogue leader said to the people, "There are six days for work. So come and be healed on those days, not on the Sabbath."
15 The Lord answered him, "You hypocrites! Doesn't each of you on the Sabbath untie your ox or donkey from the stall and lead it out to give it water? 16 Then should not this woman, a daughter of Abraham, whom Satan has kept bound for eighteen long years, be set free on the Sabbath day from what bound her?"
17 When he said this, all his opponents were humiliated, but the people were delighted with all the wonderful things he was doing.
Jesus knew the rules of breaking the Sabbath – potentially the death penalty. However, this further highlights his commitment to sharing moral truths and personal responsibility.
Task: How different was Jesus' moral teaching from that of other teachers of wisdom?
Task: Why would someone describe Jesus as 'a gift to the world'?
Baha'i – if Jesus was a teacher of morality and wisdom, so were all of these others… This would be helpful in interfaith dialogue.
However, Christians believe that Jesus is the only means to the absolute truth. However, what is it that gives Jesus' teachings more authority than other important teachers. His morals are not unique – they are not novel compared to other religious leaders.
Task: Watch the video below.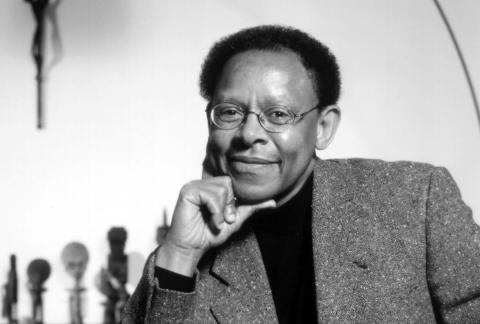 Task: Read the information here on James Cone and the 'Black Messiah'. Answer the following questions…
Who is James Cone?
What does messiah mean?
What is the evidence for the Black Messiah?
Why does Cone claim that Jesus was black?
How is crucifixion relevant for the black community?
What does Cone believe about liberation?
Do you agree with Cone's theory?